Why FunTech?
Courses that will put your child at the forefront of technology

26 years' experience teaching tech using subject-specialist tutors

Specialists in delivering tutor-led virtual learning

Ofsted registered with FunTech certified tutors

GCSE and A Level qualifications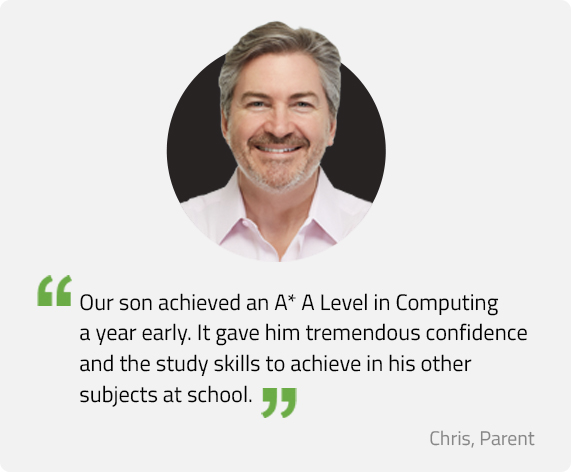 Outstanding Results
In 2021, 100% of FunTech students achieved grades of 9/8 at GCSE, the national average was 28.9%. At A Level, 100% of our students achieved A* or A, the national average was 44.8%.
And our most recent Ofsted inspection was 'Outstanding'.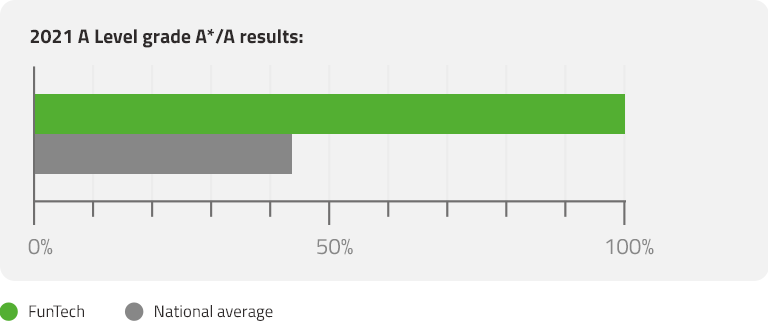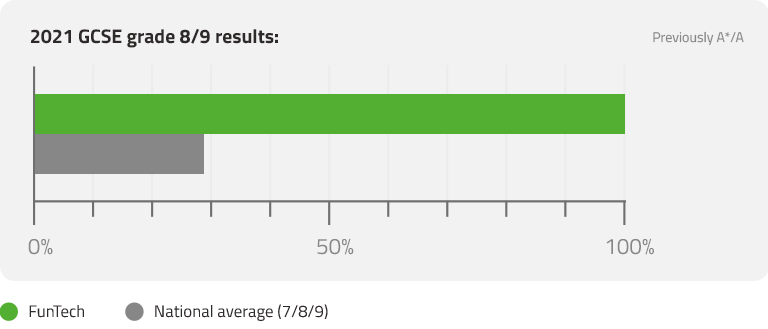 Get started now
Book a one to one virtual assessment of your child's current tech skills which lasts 45 minutes.
After your assessment, we will send you a personalised learning path recommendation.
Explore all courses